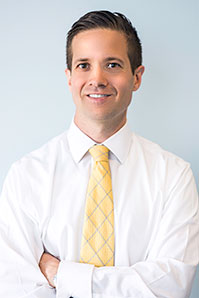 Email:
patrick@greenmtlaw.com
Employment; insurance-coverage; personal-injury; complex civil litigation, including class-action and qui tam claims; and business and transactional advice.
Education: Colby College (B.A. magna cum laude); Boston College Law School (J.D.). Uniform Commercial Code Reporter-Digest—Managing Editor.
Court admissions: Admitted to practice before all Vermont and New York courts; United States District Courts: District of Vermont, Southern and Eastern Districts of New York; and United States Court of Appeals for the Second Circuit.
Professional positions: Prior to joining the firm in 2012, Patrick was an Associate at a law firm in downtown Manhattan, where he represented insurance carriers in connection with complex, large-exposure claims involving environmental contamination, mass tort litigation, as well as construction-related liabilities.
Recent cases:  In October 2016, the Vermont Agency of Transportation agreed to pay three of Patrick's clients $400,000.00, to settle an employment-discrimination lawsuit.  The former Agency employees alleged verbal (and in one case physical) abuse.  They also alleged that they were passed over for numerous promotions and pay raises because they are gay and lesbian.  In connection with the settlement, the Agency issued a public apology, acknowledging that the firm's clients "were subject to inappropriate, unprofessional and harassing conduct while employed with the Agency."  Press story here.
In November 2016, the federal court in Vermont granted Patrick's clients' motion for conditional class certification in a Fair Labor Standards Act collective action.  Patrick's clients (bakery distributor drivers) allege that their employers misclassified them as "independent contractors" to avoid paying overtime.  The court agreed that the distributors showed they are "similarly situated" to other distributors across New England and New York, and allowed other distributors to "opt-in" and join Plaintiffs' lawsuit.
In October 2014, the Vermont Supreme Court upheld a trial judgment in favor of Patrick's municipal client in a complex insurance-coverage case. The Court agreed with the firm that the town's insurer was required to cover the full value of money embezzled from the town by its former treasurer, including the interest that the town had lost from being deprived of its money for many years. Supreme Court decision here. Patrick's brief here.
In December 2013, Patrick second-seated a trial, at which a Vermont Superior Court jury awarded a verdict of $1 million to the firm's clients in an appeal of an eminent domain taking by the Vermont Public Service Board (PSB). The PSB had awarded only $25,000. Press story here.
Personal interests: Running, reading, outdoor sports, and community service.