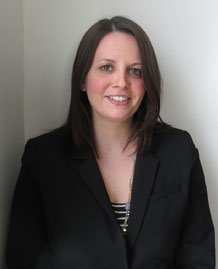 Email:
merrill@greenmtlaw.com
Land-use, real property, energy and environmental law matters including: property and permit-related litigation, commercial transactions, conservation and planning; representation before the Environmental Court, Public Utility Commission, and Supreme Court; advising municipalities; employment litigation; liquor licensing.
Education: University of Massachusetts at Amherst (B.A. summa cum laude); Vermont Law School (J.D. magna cum laude). Phi Beta Kappa. Vermont Law Review – Senior Managing Editor.
Court Admissions: Admitted to practice before all state courts in Vermont, in the United States District Court for the District of Vermont, and in the United States Court of Appeals for the Second Circuit.
Recent work: In November 2019, a Court dismissed a lawsuit against one of Merrill's municipal clients for lack of subject matter jurisdiction.
In September 2019, Merrill obtained a judgment in the amount of $360,000.00 for one of her municipal clients in connection with a contract dispute.
In July 2018, the Environmental Court granted Merrill's Motions to Dismiss a lawsuit and a separate appeal brought by an out of state corporation against Merrill's clients. Merrill represented a local municipality and regional commission. Press report here
In April 2018, the Vermont Supreme Court reversed the Superior Court Civil Division, agreeing with Merrill's argument that the trial court had abused its discretion in granting specific performance without engaging in proper analysis.
Professional and Service Positions: Prior to joining the firm in 2013, Merrill was an Appellate Court Attorney at the State of New York Supreme Court, Appellate Division, Third Judicial Department in Albany, New York, where she reviewed all varieties of civil and criminal disputes on appeal before the Court.
Merrill is also a member of the Vermont Bar Association, a contributor to the Supreme Court of Vermont Law Blog (SCOV Law) and on the Board of the Northshire Young Professionals.
Personal Interests: Hiking, running, birdwatching, and yoga.